Event Timing: December 2, 2021 from 2:00 P.M. - 3:00 P.M. ET (US and Canada)
Watch the webinar recording on YouTube
Brain-Computer Interfaces (BCI) offer a promising potential for thousands of individuals living with severe physical disability to interact with the world using their brain. However, for many children with severe physical disability, there are still too few opportunities to use, interact, and practice with BCI, effectively limiting their fundamental right to participate in their world. This webinar looks at the significant unmet need in translating BCI research and developments to children who could greatly benefit from such technology. The conversation will include insights and discussion on how to approach designing BCIs and neurotechnology for children and why it is critical to include children in advancements of neurotechnology.
Moderator: Dr. Jamie Norton, National Center for Adaptive Neurotechnologies at the United States Department of Veterans Affairs
Speakers:
Dr. Adam Kirton, MD, MSc, FRCPC; Program Director, BCI4Kids Program; Professor of Pediatric, Radiology, and Clinical Neurosciences, University of Calgary
Dr. Eli Kinney-Lang, Lead Research Scientist, BCI4Kids Program, University of Calgary & Alberta Children's Hospital
Janice Bushfield, National Director, Cerebral Palsy Canada Network
The event will be conducted in English-language with closed captions.
The webinar is part of NeuroAbilities, G3ict's newest dedicated program to explore the current state of assistive solutions based on advanced Neurotechnologies, Brain-Computer Interfaces (BCI) and Artificial Intelligence (AI) enabling persons with disabilities and older persons to better interact with their environment. 
Speakers' Biographies: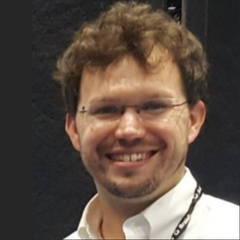 Dr. Jamie Norton is a research scientist at the Stratton VA Medical Center focused on basic and applied human-based research. This research makes fundamental contributions to the scientific understanding of activity-dependent plasticity in the spinal cord and visual information processing in the brain. Using steady-state visual evoked potentials (SSVEPs) and the Hoffmann reflex (H-reflex), he makes these contributions through the operant conditioning of spinal reflexes, analysis of the response of the brain to visual stimulation during sleep, collaborative work on the development of thin-film epidermal electronic sensors (EES), and the design of SSVEP-based brain-computer interfaces (BCIs).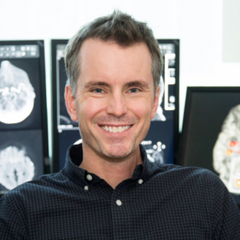 Dr. Adam Kirton, MD, MSc, FRCPC. Dr. Kirton is Professor of Pediatrics, Radiology, and Clinical Neurosciences at the University of Calgary and an attending Pediatric Neurologist at the Alberta Children's Hospital. He holds the Dr. Robert Haslam Chair in Pediatric Neurology and serves at the Deputy Head (Research) for the Department of Pediatrics. Dr. Kirton's research focuses on applying technologies including neuroimaging, non-invasive brain stimulation, and brain computer interfaces to measure and modulate the response of the developing brain to early injury to generate new therapies and opportunities for life participation for disabled children. He served as the inaugural board chair and vice president of the International Pediatric Stroke Organization (internationalpediatricstroke.org, @curekidstroke). Dr. Kirton directs the Calgary Pediatric Stroke Program (perinatalstroke.com, @PedStrokeYYC), Alberta Perinatal Stroke Project, the University of Calgary Non-invasive Neurostimulation Network (N3), and the ACH Brain Computer Interface Laboratory (BCI4kids.com, @BCI4kids).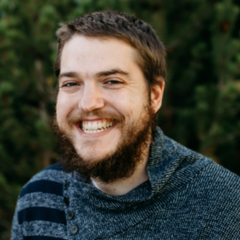 Dr. Eli Kinney-Lang is the lead research scientist for the BCI4Kids Program at the University of Calgary & Alberta Children's Hospital. He received his PhD. from the University of Edinburgh in 2019 where he focused on applying multi-way & tensor analysis techniques to better characterize features of EEG for supporting brain-computer interfaces in children. Eli is passionate about the interplay between developmental neuroscience, technology, gaming and developing new applications that support children with severe physical disability. He helps lead the international BCI-CAN Network dedicated to promoting pediatric BCI research & collaboration and is the founder of the BCI Games start-up.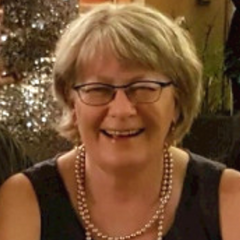 Janice Bushfield has been a strong advocate for people with cerebral palsy and other disabilities for over 25 years. After her son was diagnosed with cerebral palsy, Janice volunteered for several disability organizations before joining the Cerebral Palsy Association in Alberta (CPAA) in 1998. Janice has a diverse background, previously working in the medical sciences and educational fields for over 20 years, designing, implementing and instructing programs. She created and marketed several entrepreneurial enterprises, and managed financial portfolios, prior to her work in the disability field. Her expertise in strategic planning, program development, financial management, communications, volunteer and event management and entrepreneurship eventually lead to a position as Executive Director of the Cerebral Palsy Association in Alberta for over 23 years. Janice was successful in securing funding for the Cerebral Palsy Canada Network, a strategic alliance of Cerebral Palsy Associations, physicians, researchers and community stakeholders. The network acts as a resource and collaborates on many initiatives, including a National Strategy for Cerebral Palsy. As National Director of the Cerebral Palsy Canada Network, Janice works to enact real change—to revolutionize care, raise standards of living and create opportunities—impacting the lives of those living with disabilities.
Thursday, December 2, 2021