March 30, 2022 – Day One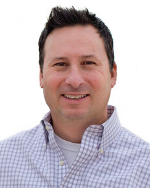 Christopher M. Lee, Ph.D., IAAP Managing Director, Vice President, G3ict: Christopher is an international expert in accessibility field. He is an author and public speaker on learning disabilities and assistive technology. He has received and served as principal investigator on numerous research grants and contracts. Christopher serves on the Global Leadership Counsel of the International Association of Accessible Professionals (IAAP).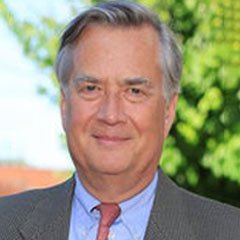 Axel Leblois, President, G3ict: Axel Leblois spent over 20 years at the helm of information technology companies in the United States including as CEO of Computerworld Communications, CEO of IDC - International Data Corporation, Vice-Chairman of IDG - International Data Group, President of Bull HN Worldwide Information Systems - formerly Honeywell Information Systems, CEO of ExecuTrain and President of W2i, the Wireless Internet Institute. Axel Leblois served as a Senior Special Fellow of UNITAR, the United Nations Institute for Training and Research, and is a founding trustee of its North American affiliate CIFAL Atlanta. He currently serves on the Board of Directors of USICD, U.S. International Council on Disabilities, and GAATES, Global Alliance on Accessible Technologies and Environments. In addition, he serves on the Advisory Board of Mada, Qatar Assistive Technology Center, and on the Scientific Advisory Board of Cloud4all. He is an adjunct professor at OCAD University/Inclusive Design Institute. He served as chairman of the board of the Atlanta International School and is chairman of the board of CASIE, the Center for the Advancement and Study of International Education. He is a frequent speaker at conferences and seminars on ICT accessibility for persons with disabilities organized for policy makers, civil society and the private sector to foster collaboration among multiple stakeholders. In his capacity, Mr. Leblois oversees all the publishing, capacity building and advocacy activities of G3ict. Mr. Leblois holds an MBA from INSEAD and is a graduate of Sciences Po Paris.
Alejandro Roca Campaña, Senior Director of the Access to Information and Knowledge Division, Global Infrastructure Sector (GIS), World Intellectual Property Organization (WIPO): In 1991, Mr. Roca Campana joined WIPO as Program Officer, and subsequently held the positions of Senior Program Officer, Senior Counselor and Deputy Director of the Development Cooperation and External Relations Bureau for Latin America and the Caribbean.  From 2002 to 2009 he was Director of the Development Cooperation Bureau for Latin America and the Caribbean. 
 
In 2010 Mr. Roca Campana was nominated Senior Director of the Access to Information and Knowledge Division, Global Infrastructure Sector (GIS) of WIPO and is responsible for advising and coordinating the programs related to the creation and development of global infrastructure in the fields of access, search, analysis, dissemination and exchange of IP data and technical information for innovation support. 
 
He holds a university degree in Economics by the Moscow State Institute of International Relations, with a specialization in International Economic Relations. He also obtained a specialization Diploma as a patent agent at the Russian Central Institute for Advanced Learning in Intellectual Property of the USSR State Committee of Inventions and Discoveries. In addition to Spanish (his mother tongue), he speaks fluently English, French, Russian and Italian.​  
John D. Kemp, President and CEO, Lakeshore Foundation: John D. Kemp, Esq., President & CEO of Lakeshore Foundation, is an internationally recognized organization providing opportunities for individuals with physical disability and chronic health conditions to lead healthy, active, independent lives. Located in Birmingham, Alabama, Lakeshore also serves as a U.S. Olympic and Paralympic Training site, a center for research and with the disability community, a strong advocate for inclusion.  
Widely respected for his many achievements in the corporate and nonprofit worlds and his leadership in the disability movement, Mr. Kemp, a person with a disability, co-founded the American Association of People with Disabilities and has held a variety of CEO and senior executive positions with national and international nonprofits. 
He was honored with the Henry B. Betts Award, widely regarded as America's highest honor for disability leadership and service. He is also the recipient of the Dole Leadership Prize, joining a prestigious group of international recipients including Nelson Mandela and two former U.S. Presidents. In addition, Mr. Kemp chairs Delta Air Lines' Advisory Board on Disability.   
A graduate of Georgetown University and Washburn University School of Law, Mr. Kemp and his wife, Sameta, enjoy spending time with their family, including five grandsons.  
Mr. Kemp is a renowned global speaker who inspires others to achieve greatness through knowledge, experience, vision, and persistence.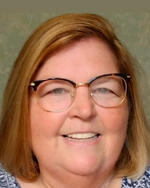 Sandy Hanebrink, OTR/L, CLP, FAOTA, PLY, Executive Director, Touch the Future Inc.; promoter of the Walk2Walk Campaign: Sandy Hanebrink is the Executive Director of Touch the Future, Inc. She is an occupational therapist who has developed a practice niche in advocacy, assistive technology, disability laws compliance by state and local governments, emergency preparedness and networking individuals with disabilities and service providers to the necessary resources and funding to achieve individual life goals. She works with both assistive technology and mainstream industries to development technology for improved independence and increased employment opportunities for disabled individuals. She has launched innovative fund-raising strategies to help eliminate barriers to accessing necessary technologies like On the Spot crowdfunding, Touch the Future grants and the Walk2Walk virtual events. Ms. Hanebrink currently serves on the American Occupational Therapy Association (AOTA) Diversity Equity & Inclusion Task Force, Co-Chairs the Multicultural Diversity and Inclusion Network in OT, is on Board of OT Leaders and Legacies Society and is a Founder/Chair of the Network of Occupational Therapy Practitioners with Disabilities and Supporters (NOTPD).  She served as Strand Advisor for the Assistive Technology Industry Association (ATIA) for over ten years and facilitated the National Alliance Partnership of AOTA and ATIA. Ms. Hanebrink has also assisted the G3ict and IAAP with accessible event planning for the M-Enabling Summit and IAAP certification events. She has multiple presentations and publications at the local to international levels, including topics on effectively educating and employing individuals with disabilities, developing self-evaluation and transition plans, architectural accessibility, reasonable accommodations, disability laws, disabled sports and assistive technology. Ms. Hanebrink is a Paralympian, earning Gold, Silver and Bronze medals, American records, and World records for multiple sports. She has received many awards and recognitions for her work.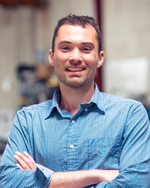 Michael McKinley, Ph.D., Co-founder and COO, SuitX / Ottobock Bionic Exoskeletons: Dr. Michael McKinley is a Cofounder and VP of suitX. His focus is on bringing new exoskeleton systems to market for Medical, Industrial, Recreational, and Military applications. He leads the design, development, and manufacturing of Medical, Industrial, Recreational, and Military exoskeleton technologies at suitX. His work in this field has resulted in numerous patents and publications, as well as various awards and grants such as the UAE Robotics for Good Award, Edison Award, and Small Business Innovation Research Grants. Dr. McKinley is an inventor of the backX and PhoeniX systems.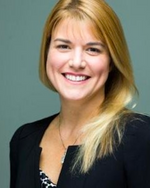 Amy Kruse, General Partner, Prime Movers Lab: Amy Kruse is a General Partner of Prime Movers Lab where she leads our life sciences investments. As a neuroscientist and biologist, she discovers emerging new companies and leads in-depth due diligence into potential investments across areas including neuroscience, human augmentation, synthetic biology, longevity/regeneration and agriculture. She also supports portfolio companies in evaluating and overcoming scientific and implementation challenges, with a specific emphasis on deploying complex technology into real-world environments. She serves on the boards of our portfolio companies, Paradromics, Gilgamesh Pharmaceuticals, and Attune Neurosciences. 
Amy is formerly the Chief Scientific Officer at Optios, an applied neuroscience company. She built the company's scientific vision and completed acquisitions that resulted in a robust intellectual property portfolio. Amy also served as the VP and CTO at Cubic Global Defense overseeing innovation and the R&D portfolio across the entire defense enterprise. Early in her career, she served as a government civilian program manager at DARPA where she created and oversaw the Agency's first performance-oriented neuroscience programs, with a combined budget of over $300M. Amy is Founding Member of the Loomis Innovation Council and a Guest Lecturer for Singularity University. She earned a BS in Cell and Structural Biology and a PhD in Neuroscience from University of Illinois Champaign-Urbana.  
Ana Maiques, CEO, Neuroelectrics: Ana Maiques is the CEO of Neuroelectrics. She was nominated by IESE as one of the most influential entrepreneurs under 40 in Spain in 2010. She received the EU Prize for Women Innovators from the European Commission EC in 2014. In 2015 and 2016, she was named one of the most inspiring women on the Inspiring Fifty list in Europe. Ana continues breaking the barriers of science and technology in an impactful way with Business Ethics.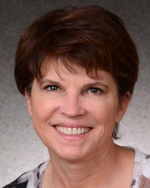 Cathy Bodine, Ph.D., Associate Professor, Director, Center for Inclusive Design and Engineering, Director of the Innovation Ecosystem Core, University of Colorado Denver: Dr. Bodine, PhD, CCC, SLP is an Assistant Professor in the Department of Rehabilitation Medicine at the University of Colorado at Denver and AT Advisor to the Coleman Institute for Cognitive Disabilities. Dr. Bodine has served as the Principal Investigator for a number training grants, is the PI for the Colorado AT Act (P.L. 105-394) and has served as the PI for a number of research and development projects leading to new designs in AT devices. She is Co-PI on two NIDRR funded development projects for the recently awarded Rehabilitation and Engineering Center for Recreational Technologies hosted at the University of Illinois-Chicago. Dr. Bodine serves on the Board of Directors of RESNA and is Vice-Chair of the ALS Association Board. She is a highly valued member of the AT manufacturing community, a powerful liaison with the commercial manufacturing community, and a nationally recognized leader in the field of AT. 
Lidia Best, President, European Federation of Hard of Hearing People, ITU JCA-AHF (International Telecommunication Union Joint Coordination Activities on Accessibility and Human Factors): Lidia is President at European Federation of Hard of Hearing People and Vice-Chairman of ITU JCA-AHF (International Telecommunication Union Joint Coordination Activities on Accessibility and Human Factors) and internationally recognized accessibility expert and advocate for persons who are deaf or hard of hearing. She brings unique knowledge as an expert with lived experience, as a person who is hard of hearing and a cochlear implant user since 2009. Her work has specific focus on accessibility and quality of hearing care for deaf and hard of hearing people including policy development, training, and consulting. She contributed to work on standards as a member of G3ict delegation to ITU in telecoms, captioning and assistive listening devices , having authored the ITU FSTP-RCSO "Overview of remote captioning services" and H.871"Safety requirements for wearable audio augmenting devices" the recommendation on personal sound amplifiers. After 10 years, Lidia stepped down from her position of the Vice-President of the EFHOH (European Federation of Hard of Hearing) in 2020 to concentrate on international advocacy work which includes WHO World Hearing Forum. While at EFHOH she was co-author of reports into situation of hard of hearing and deafened people in Europe in areas of employment, hearing care and accessibility. In UK, Lidia is a Chairman of the National Association of Deafened People (NADP).