March 31, 2022 – Day Two 
Professor Florian Solzbacher, Co-founder and Chairman, Blackrock Neurotech: Dr. Solzbacher is co-founder and Chairman of Blackrock Neurotech. He is also Professor and Chair of the Department of Electrical and Computer Engineering and Director of the Center for Engineering Innovation at the University of Utah. Florian holds adjunct appointments as Professor in Materials Science and Professor of Biomedical Engineering at the University of Utah. He is a fellow of the American Institute for Medical and Biological Engineers AIMBE and a Senior Member of the Institute of Electrical and Electronics Engineers IEEE. Prof. Solzbacher received his M.Sc. EE (Dipl.-Ing.) from the Technical University Berlin in 1997 and his Ph.D. (Dr.-Ing.) from the Technical University Ilmenau in 2003. He is co-founder of several companies including Blackrock Microsystems, Blackrock Neuromed, Blackrock Microsystems Europe, Sentiomed, First Sensor Technology and several others. He was a board member and Chairman of the German Association for Sensor Technology AMA and of Sensor + Test from 2001 until 2009. Florian was director of the Utah Nanofabrication Laboratory until 2013 and served on a number of company and public private partnership advisory and reviewer boards in Europe and the US including the DFG German Excellence Initiative, the European Research Council ERC, The Utah Governor's Science and Technology advisory board and on international conference steering committees such as the NIH/NINDS Neural Interfaces Conference. He was Co-Chair of the 2012 NIH Neural Interfaces Conference and the 2014 COMS Conference for Commercialization of Micro and Nanosystems. He is author of over 190 journal and conference publications, 5 book chapters and 16 pending patents.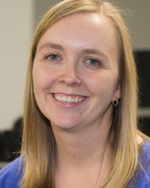 Jennifer Collinger, Ph.D., Associate Professor, Department of Physical Medicine and Rehabilitation, University of Pittsburgh: Jennifer Collinger, Ph.D., is an associate professor in the Department of Physical Medicine and Rehabilitation at the University of Pittsburgh with secondary appointments in the Department of Bioengineering at the University of Pittsburgh and the Department of Biomedical Engineering at Carnegie Mellon University. Dr. Collinger's research interests are related to the use of neuroprosthetics to restore function for individuals with upper limb paralysis or loss. She is developing intracortical brain-computer interface technology for individuals with tetraplegia. Her work also includes non-invasive imaging for measuring neuroplasticity after spinal cord injury or amputation. Dr. Collinger's research is conducted at the Rehab Neural Engineering Labs. She is currently the Vice President of the International BCI Society. 
Heather Dean, Ph.D., Assistant Director, Acute Injury Devices Team, CDRH, U.S. FDA: Dr. Heather Dean currently leads the Acute Injury Devices Team as Assistant Director in the Division of Neuromodulation and Physical Medicine Devices within FDA's Center for Devices and Radiological Health. She has been at FDA for over six years, initially as a lead reviewer primarily reviewing therapeutic and functional devices including diathermy devices, wheelchairs, powered exoskeleton devices, prosthetic devices, powered muscle stimulator/TENS devices, Brain Computer Interface (BCI) systems, and other physical medicine devices. She most enjoys bringing her neuroscience expertise to the review of studies with neural enabled prosthetic or assistive devices.  Heather earned her bachelor's degree in Electrical Engineering and master's degree in Computation and Neural Systems from the California Institute of Technology before going on to Duke University to work on her PhD in neurobiology doing primate electrophysiology. She then went on to a postdoctoral fellowship at New York University, helping to build the lab of Dr. Bijan Pesaran, where she began the optogenetics portion of the research there. She came to Washington, D.C. on a Science and Technology Policy Fellowship from AAAS and spent three years at the National Science Foundation as a Fellow and then Associate Program Director, followed by a brief stint consulting for the Kavli Foundation as part of the BRAIN (Brain Research through Advancing Innovative Neurotechnologies) Initiative.
Julia Slocomb, Ph.D., Lead Reviewer, CDRH, U.S. FDA: Dr. Julia Slocomb is currently a lead reviewer on the Acute Injury Devices Team in the Division of Neuromodulation and Physical Medicine Devices within FDA's Center for Devices and Radiological Health. She has been at FDA for two years, primarily reviewing therapeutic and functional devices including Brain Computer Interface (BCI) systems, wheelchairs, prosthetic devices, powered muscle stimulator/TENS devices, and other physical medicine devices. She is interested in bringing her clinical and basic research experience to her reviews of novel neurorehabilitation devices.  Julia earned her bachelor's degree in Biology and a minor in English Literature from Villanova University before going on to work in clinical neuroscience research for 5 years.  She also began working as a freelance editor for science-related manuscripts in her spare time, which she continues to do through present day.  She went on to complete her PhD through a joint program between Johns Hopkins University while completing her dissertation work at a The National Institute on Drug Abuse in Dr. Yeka Aponte's laboratory.  Her dissertation work involved using emerging technologies including optogenetics and in vivo two photon endomicroscopy to identify and study hypothalamic neuronal circuits driving natural behaviors.   
Antony Ruck, CEO, Aventido: Antony has been part of the AT industry since 1999, working with manufacturers, publishers, standards organisations and service providers to deliver first class products and customer experience. In addition to being the co-founder and CEO of Aventido Limited, he has also provided volunteer support for the British Standards Institute, co-created ATEC (the Assistive Technology Exhibition and Conference), been Chair of BATA, and is the first co-Chair of the newly formed DATEurope. In 2015 Antony was elected Chair of BATA (the British Assistive Technology Association), a UK membership organisation for AT publishers and manufacturers, service providers, the Assessment community, Trainers, AT users, and Blue-Chip organisations. BATA campaigns for the rights and interests of those needing Assistive Technology, working in collaboration with Government departments such as the Cabinet Office, the Home Office, DfE and DWP. During his tenure at BATA, and recognising the changing commercial and political landscape in Europe, Antony has worked with colleagues from the UK, Germany, Austria, Switzerland and Italy to found DATEurope – a new European association to represent the digital assistive technology industry.  Antony has presented on the advancement of assistive technology and the AT industry at events such as ATIA, BETT, ATEC, OneCPD, NNAC, ATF Switzerland, and The Workplace Health and Wellbeing Show.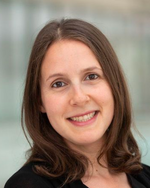 Anna Wexler, Ph.D., Assistant Professor, Department of Medical Ethics and Health Policy, Perelman School of Medicine, University of Pennsylvania: Anna Wexler is the principal investigator of the Wexler Lab, where she studies the ethical, legal, and social issues surrounding emerging technology. She is particularly interested in do-it-yourself (DIY) medicine, citizen science, direct-to-consumer (DTC) health products, online patient communities, neuroscience technology, and alternative neurotherapies. Dr. Wexler is the recipient of a 2018 NIH Director's Early Independence Award and a senior fellow at the Leonard Davis Institute for Health Economics. She is on the Board of the International Neuroethics Society and is an associate editor at AJOB Neuroscience and the Journal of Cognitive Enhancement. Her essays have been published in outlets such as the The New York Times, Washington Post, Boston Globe, Slate, and STAT. She received her Ph.D. from MIT in the HASTS  (History, Anthropology, Science, Technology & Society) Program, where her dissertation centered on the DIY brain stimulation movement. Prior to her Ph.D., Dr. Wexler spent several years working as documentary filmmaker and science/travel writer. She co-directed and co-produced the feature documentary  Unorthodox (2013). She received a dual BS from MIT in Brain and Cognitive Science, and in Humanities and Science with a focus in Writing and Neuroscience.
Ramses Alcaide, Ph.D., Co-founder, CEO and President, Neurable: Dr. Alcaide is a neuroscientist, inventor and the CEO and founder of Neurable. As a researcher at the University of Michigan Direct Brain Interface Laboratory, he has worked extensively to develop brain-computer interface technology for people with amputations, severe cerebral palsy and amyotrophic lateral sclerosis. Previously he was the CEO of Pharo LLC, where he managed numerous high-impact health projects, such as a rehabilitation technology for stroke patients. Alcaide's honors include the National Science Foundation Fellowship, McNair and Ford Foundation Fellowship. Alcaide is a two-time Neuroscience Innovators Award winner, a Rackham Merit Fellow and recognized as Medtech 35 Under 35 and a Zell Lurie Top 20 Entrepreneur. Ramses has a Master of Science and a Ph.D. in Neuroscience from the University of Michigan and a Bachelor of Science degree in Electrical Engineering from the University of Washington. Ramses was named a 2021 Next 1000 member by Forbes magazine as a top 1000 entrepreneur in the world.
Andreas Forsland, CEO & Chief Product Officer, Cognixion: Andreas Forsland, CEO & Chief Product Officer, Cognixion: Andreas is the Founder & CEO of Cognixion, the Assisted Reality company based in Santa Barbara, California and Toronto, Ontario. Cognixion ONE is a brain-computer interface that is integrated with an augmented reality display. It has wide ranging implications as foundational technology for a future metaverse where our mind and body are immersed into the user experience. Their primary focus is ensuring that the future of AR is universally accessible with the help of biological sensors and intuitive user interfaces and designed to assist millions of people with complex disabilities using their face, eyes and now brain as a direct control interface for mobile and AR, and is addressing the needs of a half billion people worldwide with physical and communication challenges. Cognixion is recognized as a top 21 neurotech startup to watch, recently won the Red Dot Best of the Best Award for AR/VR and nominated for the Red Dot Luminary Award, the Edison Award and Singularity Global Grand Challenge, and are led by luminaries including the creator Siri, and signal processing sensor fusion for the Tricorder Xprize winner, plus multiple patents in the areas of natural user interfaces and brain computer interface for augmented reality.